The Bible is the revelation of God's word. The Bible is the most popular and widely read book in the world.
It has been translated into more than 2500 languages.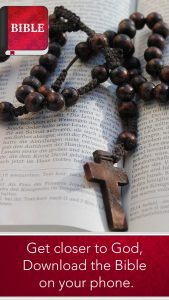 If you want to read the most extraordinary and influential book ever written, this is your application.
Download it now and enjoy the truth of God spoken through the prophets.
The Bible contains many teachings. Reading the Bible is the best habit you can have.
The word of God can answer all your spiritual questions. The Bible is reliable and helps you on the way of life.
Download this application to read the Bible on your phone and bring the beauty of the sacred texts into your daily life!